10 November 2015
Parcel2Go.com appoints global head of marketing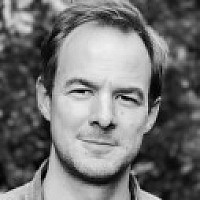 Parcel delivery comparison website Parcel2Go.com has appointed Les Yates as global head of marketing.
Les Yates
Yates brings more than 10 years of experience working as a consultant for the likes of TheSnugg.com, Breakthru Media and GoCharitable.com, as well as Bolton-based Parcel2Go.com
He'll have responsibility for channels including SEO, paid advertising and affiliate on Parcel2Go.com's three core websites.
He said: "This is an exciting challenge for me. My goal is to continue to shape and improve the current processes in place to help Parcel2Go.com to further cement its place as an industry leader."
Yates will be reporting to marketing director Adam Harris, who was appointed by the company in August.