17 November 2015
Leeds-based Anderson changes hands after founder's retirement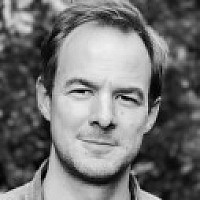 Anderson Advertising & Property Marketing, the Leeds-based property marketing agency, has changed hands following the retirement of founder Michelle Anderson.
The company has been taken over by former account director Emma Scattergood, with Beth Hailey joining the company as its new account director.
Hailey, who has recently returned to work from maternity leave, has previously worked for the likes of Bupa and DS.Emotion.
Scattergood, who joined Anderson in 2010, said she and Hailey would be look to build on the "excellent reputation" the agency had gained over 30 years.
Scattergood said: "Michele has been a wonderful mentor and support to me over the last five years and I look forward to building on the continued success of Anderson's as a property marketing leader."
The agency has nine staff in total and works with clients including Aviva Investors, Towngate Plc, Town Centre Securities, Savills and Knight Frank.