16 June 2015
Former Wirral News and UCLan journalist to edit Fortune.com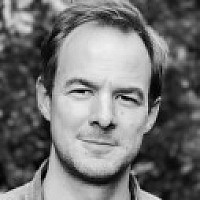 A journalist who was doing work experience on a Wirral weekly newspaper just five years ago has been appointed as an editor of Fortune.com.
Daniel Bentley is joining Time Inc after three years with Circa, the mobile-native news service.
Daniel Bentley
Bentley, who studied at Leeds University before graduating with a degree in journalism from the University of Central Lancashire in 2012, announced the news himself on Twitter.
He said: "Working with @Circa for the past 3 years has been an honor and a privilege. Too many people to thank in a tweet. They know who they are. ... I will very shortly be joining Time Inc. as Editor, http://Fortune.com. I can't wait to get started."
In the most recent available data (from September 2014), Fortune.com - which launched last summer having previously placed its content on CNNMoney.com - attracted 10.2 million monthly unique visitors.
Bentley, now based in New York, cut his journalistic teeth on the Wirral News back in 2010, and also worked as an intern at Journalism.co.uk.