18 May 2015
Monday Moves: The Printworks, Kagool, Hugh Baird College, ICG and more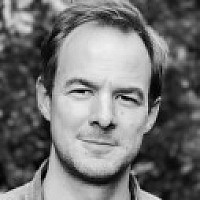 A number of new opportunities were added to our jobs board over the past week - we've collated them below:
Simply Mail Solutions, which it says is one of the fastest growing cloud service companies in the UK, is looking for an experienced Marketing Manager to join its Warrington-based team.
The successful candidate must have two to three years' marketing experience in a hi-tech environment.
The Printworks, Manchester's "number one entertainment destination", is after a Marketing Co-ordinator to liaise with tenants, third parties and customers and support the preparation and implementation of its marketing strategy.
Kagool, the new name for Fusionworkshop, is searching for a User Experience Consultant to be based at its Manchester office in St Peter's Square.
The role consists of a mixture of information architecture, content strategy and user experience.
Hugh Baird College in Merseyside is looking for a Graphic Designer support the development of its visual brand identity and online content.
Lancashire-based Door4 needs a Content Marketing Executive who will help plan and implement content strategy for clients across a range of sectors.
You will have worked in a similar agency or business for at least three years.
ICG, based in Preston, is on the lookout for a PR Account Manager who is equally at home with consumer and B2B accounts.
In Leeds, Epiphany is after a .Net Developer who must be able to write "clean, well-documented and re-usable code", while Search Laboratory is looking for a Digital Account Manager - 33k is available.
Media and technology company Hebe Works is after an "experienced and ambitious" Web Developer.
Havas Health Software has a vacancy for a Project Manager to focus primarily on two "ground-breaking" projects for pharmaceutical clients, and Havas Lynx has an opening for a Digital Account Manager who will be working on "fully integrated campaigns for global pharmaceutical clients".
Finally this week, Vizeum needs a Senior Media Executive while Nuttersons is after Graphic Designers for its degree level programme as well as a Graduate Front End Web Developer.
For all latest opportunities, see our jobs board or follow @prolificjobs.