28 April 2015
National newspaper cartoonist joins Delineo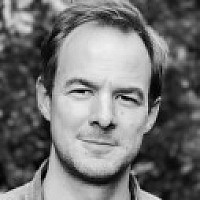 National newspaper cartoonist Andy Bunday has joined Delineo as its first deputy creative director.
Bunday joins the Manchester agency after more than 20 years with mainly London agencies including Leo Burnett, DDB, Ogilvy, BBH and RKCR/Y&R, working for clients including Lloyds, Audi and the COI.
Andy Bunday
His first job however was as a caricaturist on Spitting Image and he continues to pursue a freelance career as a political cartoonist for the likes of The Times and Tribune, and will be on call for The Independent on Sunday as part of its general election coverage.
He said: "Delineo has set out a clear vision for the future and I'm thrilled to be coming on board at a pivotal moment for the agency."
Bunday will work alongside Delineo's creative director Leigh Sheridan, who added: "It goes without saying that this is a significant appointment for Delineo. I'm delighted that Andy has joined us and his appointment is a statement of our intent to keep pushing our creative offering in an ever-changing landscape."
Delineo has recently worked with the likes of Bako, Gazprom Energy and Genesis Breast Cancer Prevention.