09 March 2015
BBC Radio York confirms new managing editor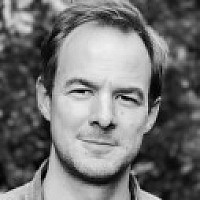 Sanjiv Buttoo has been appointed managing editor of BBC Radio York.
Halifax-born Buttoo started in BBC local radio 25 years ago as a producer and presenter with Radio Leeds and stations in the North West before being appointed North of England reporter for the BBC Asian Network.
Sanjiv Buttoo
He's also produced award-winning documentaries with the BBC investigations unit, and in 2012 came back to local radio at BBC Radio Lancashire before being appointed editor at BBC Radio York.
He said: "I am thrilled and feel very privileged to be leading a team of talented journalists, creative producers and presenters covering life in North Yorkshire, England largest county. I was born and brought up in Yorkshire and it's great to be back working here."
Buttoo has been acting in the role for the past year, introducing several new voices including Georgey Spanswick on weekday breakfast.