02 February 2015
Sky's new Leeds hub to create 300 technical jobs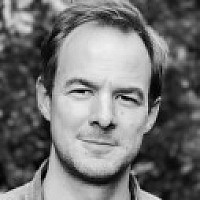 Sky is to build a new hub for its technical services in Leeds, creating around 300 new jobs.
The technical team will be housed in new premises within the city centre and the global company confirmed it is looking "for everything from entry level candidates and graduates through to senior team leaders and managers".
All of the jobs will be full-time and Sky says it is primarily interested in candidates who have a background in software development, testers and engineers.
It added that new employees will work with the latest technology across the widest range of platforms using JavaScript, Groovy, Ruby, Node JS, Angular JS and Kanban, and will enjoy the "excitement and freedom of a start-up".
Sky hopes to have all the positions filled by June
Sky already has links with Leeds and Sheffield University and says it will be sourcing graduates for a proportion of the jobs as part of its commitment to Sky Academy.
The recruitment campaign is underway and and Sky aims to have filled all of the positions by June 2015.
Sky's director of information systems Colin McQuade said: "This is a fantastic opportunity to get involved with a highly successful company as we invest in growing the team in Leeds.
"It's vital that the new employees have a passion for the Sky brand and an interest or specialism in technical services.
"As well as the corporate incentive package, benefits include working in an exciting and dynamic office environment, and being a core member of a strong team which produces great results.
"The new technical team in Leeds will help us to continue to provide a service that is the industry leader for technology and meets the needs of each and every one of our customers."
All candidates interested in applying for these technical posts should apply directly at jobs.sky.com/technology.