05 February 2015
Clock Creative appoints Rene Power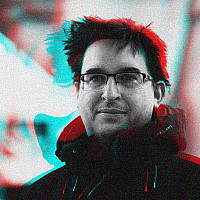 Clock Creative has appointed industry veteran, René Power as a director.
Rene Power
Power has previously held roles at pharma and b2b agencies, including Barrett Dixon Bell, Cube3 and Gyro International.
"I've known Ann [Rimmer] and Mark [Taylor] for some time and the industry always has positive things to say about Clock," he explained.
"The agency is unquestionably set up to scale with a solid existing client base, an experienced team and an unrivalled strategic marketing model. I'm confident we'll be announcing some exciting things as we move through 2015".
His role will be to "scale the agency in line with an ambitious 3-year growth plan."
"René has a great track record and is admired for his commitment and dedication to the pursuit of better business marketing with experience right across the marketing mix. We're really pleased to have him on board," stated Ann Rimmer Clock CEO.