30 January 2015
Cummings leaves Madhouse for Creative Spark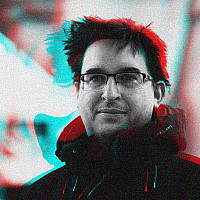 Lucy Cummings, a former project director at Madhouse Associates, has joined Creative Spark as head of client services.
She will be developing existing accounts at the Manchester agency, including United Utilities, Manchester Airport Group and Manchester City Football Club.
"We are thrilled to have Lucy join the Sparks; she is a fantastic addition to our ever growing team. Our existing client-base will hugely benefit from her expertise in account management and client services," said Neil Marra, creative director of Creative Spark.
At Madhouse, Cummings worked with clients such as Toyota, Motorola and Capital 1.
"This is a very exciting time to join the team at Creative Spark. They have a brilliant client-base and have some great projects lined up for this year. I'm looking forward to working with everyone here and contributing to the success of the company," she said.
Earlier this week it was revealed that Madhouse co-founder, Peter Craven, had decided to leave the agency to "find a new challenge."