16 December 2014
magneticNorth continues recruitment drive with senior designer hire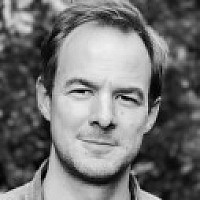 Digital design company magneticNorth has appointed Mike Milner as a senior designer.
Milner was previously the lead designer and co-founder at Marble Media, a boutique digital agency based in the city centre, working with clients including Redrow, Merseryrail and Butlins.
Mike Milner joins from his own agency, Marble Media
At Magnetic North he'll be working across clients including the BBC, Imperial War Museum and the company's own products.
He's the latest in a series of senior appointments by the company after Stuart Almond's arrival as head of production and Caroline Sotorrio's promotion to managing director.
Adam Todd, creative director at magneticNorth, said: "Mike joins magneticNorth at a really exciting time. We turn 15 years old next year and are continuing to grow our team with experienced designers like Mike who'll help us to deliver best in class output for both existing and new clients."
Milner added: "It was magneticNorth's portfolio and their creative reputation that drew me to them. I am looking forward to working with Adam and the team on some exciting new projects in 2015."