18 December 2014
Harrogate Water Brands appoints Pickering as sales and marketing director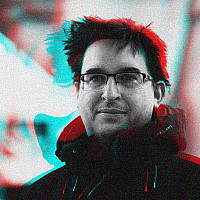 Rob Pickering has joined Harrogate Water Brands as its sales and marketing director.
The former regional director of Diageo Wines Europe will spearhead its sales and marketing strategy.
"2014 was a ground-breaking year for Harrogate Water Brands. The Harrogate re-launch was supported by its largest marketing campaign to date, including the sponsorship of the ECB where the brand became the club's Official Water," said Pickering.
"2015 is likely to be an even bigger year, as the business cements its position as the largest British-owned bottled water company."
At Diageo, Pickering developed and managed the group's wines portfolio in Europe and Canada, including launching Blossom Hill into the UK grocery market.
"Rob knows the drinks industry inside out and his experience will help us expand into new markets both in the UK and abroad," added James Cain, managing director at Harrogate Water Brands.
"Our focus will be on developing our brands with like-minded partners, through targeted sales and marketing activity. Rob will be responsible for continuing to consolidate Harrogate Spring's position as the No.1 Premium British Water Brand, as well as continuing to grow Thirsty Planet within the charity water sector."
The company also announced that Sophie Councell has joined as national account manager from Britvic.