01 December 2014
David Sharrock confirmed as new chief executive of WRG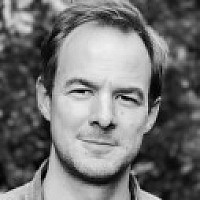 Global live communications agency WRG has confirmed David Sharrock as its new chief executive.
Previously chief operating officer and group finance director, Sharrock joined the company in 2012 from Trinity Mirror, where he was managing director of MEN Media.
WRG's David Sharrock
He has been leading the WRG team since the departure of Barry Day in December 2013, and begins his new role with immediate effect.
The company said the appointment had been made as it looks to "expand its clients, employee base and international footprint".
WRG chairman Jim Faulds said: "David is a hugely respected and experienced leader within WRG and the industry at large. Under his guidance, WRG has seen great success over the last 12 months, and I am delighted to announce his appointment as the company's new chief executive."
Sharrock added: "Having managed the business throughout 2014, I'm now very much looking forward to taking WRG to even greater success as we expand, employ and engage in more ways than ever before throughout 2015 and beyond."