23 October 2014
New editor and deputy editor for The Sentinel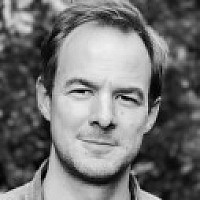 A new editor and deputy editor have been appointed at The Sentinel in Stoke.
Deputy editor Martin Tideswell has been promoted to become editor-in-chief, replacing Richard Bowyer who spent just 15 months in the role.
Martin Tideswell
Tideswell, who has held a number of roles at the paper including news editor and deputy editor, also has responsibility for the Leek Post & Times and Staffordshire Newsletter titles.
He said: "Having read The Sentinel as a child and then delivered it as a teenager, I have always felt privileged to work for my home city newspaper. I am, as our slogan says, 'Local and Proud'.
"Having been brought up in the Potteries, I know the patch very well and, having been with The Sentinel for 16 years, I know the strengths of the terrific, dedicated team of journalists we have here. I am proud to lead them."
And Tideswell has appointed Rob Cotterill as his successsor as deputy editor.
Cotterill has worked for the Local World-owned paper and its sister titles for more than 25 years.
He was described by Tideswell as "a hugely experienced and talented journalist with an exceptional knowledge of our patch".
The most recent ABC figures showed the Sentinel selling 37,481 copies a day, a yearly drop of 10.5%.