06 October 2014
Monday Moves: Stickyeyes, Click Consult, Caterforce, MCG PR, Havas Lynx and more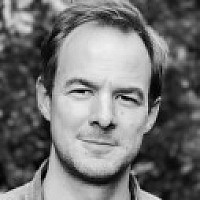 Each week, Monday Moves collates all the recent job-related news on Prolific North, as well as running through all the new opportunities on our job board.
More positive news for the broadcasting sector in the North this week with the news the BBC is to move its Children in Need team to MediaCityUK next year.
Fifty members of the team are set to join - and the broadcaster says it has "ambitious growth plans" for the department, which will join several other BBC departments in Salford including Sport, Breakfast and Learning.
The Gate Films, meanwhile, is expecting to create 10 to 15 new jobs in Manchester after investing over £1m in a new 6,000 sq ft office.
Sinead Rocks will be based at MediaCityUK
Appointments-wise, Sinead Rocks has been confirmed as the permanent successor to Saul Nassé as controller of BBC Learning, based at MediaCityUK.
She will lead the BBC's education strategy in Salford, Bristol and London, and will also take control of BBC Bitesize, iWonder and other campaigns.
Also at the Beeb, current BBC Children's director Joe Godwin is to move to Birmingham in a new role as BBC Academy director.
Everton FC are looking for a new head of communications following Mark Rowan's decision to leave the club after 15 years.
Rob Weatherhead, who's been leading Mediacom's iLab division for the last four years, has joined Tecmark as operations director.
Marketing expert Kevin Peake has been appointed as sales and marketing director at national law firm Irwin Mitchell, while My Parcel Delivery has appointed industry veteran Andy Hill as commercial director.
User experience agency PRWD has appointed Nicole Prior - formerly of Bolton-based AO.com - as optimisation strategist.
On the jobs board this week, Leeds agency Stickyeyes has three vacant roles going. It's looking for a Digital Designer who has at least three years' experience, is a perfectionist and definitely not a "run-of-the-mill mac monkey".
Also required is an Account Director who has a "thorough knowledge" of digital marketing channels. You'll either be an ambitious Senior Account Manager looking to step up or an experienced and proven Account Director.
Finally, it needs a Senior PPC Lead to take charge of a team of PPC executives and be strategically responsible for the success of a portfolio of clients. At least three years' experience is required.
Two roles are available at Cheshire-based Click Consult. It's looking for a mathematics, marketing, business or similar graduate for a Graduate Marketing Analyst - PPC position. Click also needs an Account Manager who will be responsible for a portfolio of around 10 to 15 existing clients, based across all industries.
One Marketing Communications is recruiting on behalf of its client, Caterforce Ltd, which is looking for a Mac Operator / Artworker and Marketing Administrator. Both roles are based in its marketing department in Macclesfield.
Leeds-based MCG PR is after an Online Executive for an initial three-month contract and Havas Lynx is seeking an Account Director to be based at its HQ in Manchester.
For all latest opportunities, see our jobs board or follow @prolificjobs.