04 September 2014
St Helens Star editor leaves after 40 years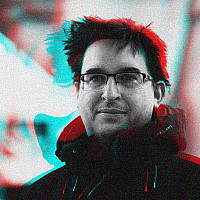 Steve Leary is retiring as editor of the St Helens Star after 40 years at the newspaper.
The 65-year-old has been editor for the last 22 years and joined the publication just after it was set up in 1973.
He told the paper that the biggest highlight was that "so many St Helens people took the Star to their hearts".
Among those paying tribute to Leary were local Labour MP, Dave Watts who said he had been a "great servant to the people of St Helens and always did his utmost to promote the best interests of the borough."
The chief executive of St Helens council, Carole Hudson added: "St Helens and its people are in his blood and he has carried out sterling work in highlighting and campaigning for local causes.
"He has always been fair and measured in his work and his integrity is second to none."
The paper is distributed to more than 70,000 homes each week, with online readership at over 40,000.
Andrew Kilmurray has replaced Leary as editor. The 35-year-old joined the publication as a trainee in 2001 and has risen up the ranks as chief reporter, news editor and deputy editor.
"I'm immensely proud to be given the chance to lead my hometown paper and will do my utmost to ensure the Star's reputation as the trusted and respected voice for the people of St Helens continues," he said.
"I want to underline my absolute determination to ensure the Star rises to the modern demands of the media industry to meet the needs of our loyal readers and advertisers."
Stephen Mather has been promoted to chief reporter and the Warrington Guardian's Paul Morris joins the paper as senior reporter.