08 September 2014
Frost leaves Insider Media for PR role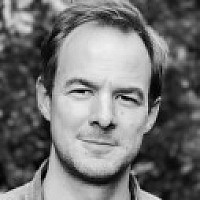 Richard Frost has become the latest member of the editorial team at Insider Media to leave for a PR role.
Frost, who was a digital staff writer at the publisher for the last 18 months, is joining PR Agency One as an account manager.
He follows Richard Abbott and Ben Pindar, who left the Yorkshire Business Insider earlier this year for positions with Harrogate PR agencies. Last week also saw the departure of regional MD David Smalley.
New staff (l to r) Ursula Hutchinson, Richard Frost, Emma Kay-Flowers, Rick Hollister and Beckie Stewart
Frost was previously managing editor of theEword for three years between 2009 and 2012, and a DirectNews correspondent for Canary Wharf-headquartered news agency Adfero before that.
His new role will see him running some of PR Agency One biggest accounts, looking after media relations, copywriting, strategy and direction. He will report to MD James Crawford and work alongside senior account manager Gemma Eccleston.
Frost said: "I'm really excited to have joined PR Agency One as an account manager.
"As a former journalist, I've learnt what the media wants and I'm looking forward to sharing this insight with our clients."
The agency has also brought in Rick Hollister as an account executive and Ursula Hutchinson, Emma Kay-Flowers and Beckie Stewart as junior account executives.
Crawford added: "I'm delighted that we've been able to bring in Richard Frost because his background in both journalism and SEO makes him perfectly suited to the work that we do. Moreover, our appointment of four junior members of staff gives us the resources to deliver high-quality PR campaigns as we continue to win new business over the coming months and years."
The agency, which works with clients including Gateway2Enterprise, Bodybuilding Warehouse and Discover Africa, now has 11 staff in total.