05 August 2014
Trinity Mirror chief operating officer joins Nova International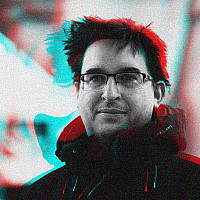 Mark Hollinshead, the chief operating officer of Trinity Mirror has resigned, to join Nova International as the firm's group chief executive.
Newcastle-based Nova is the organiser of the Great Run Series of events and also owns TV sports production company, Film Nova.
"I am delighted to welcome Mark as our new Group Chief Executive.  He uniquely combines a strong interest and knowledge of running and athletics and vast experience in marketing, publishing and strategy development.  As market leaders in mass participation events the company is in a strong position to grow both in the UK and internationally and Mark is hugely committed to driving the growth agenda," said Brendan Foster, chairman of Nova International.
Hollinshead will join the firm in the summer of 2015. He is a former chairman of Scottish Athletics Ltd and a UKA council member.
"Nova is a world class business with a great team and a market leading portfolio of events and TV production services," said Hollinshead.
"The whole sports marketing and events sector is growing rapidly and I am delighted to be joining the team to further develop our "Great" brand in the UK and international markets."
Simon Fox, the chief executive of Trinity added:
"I am enormously grateful to Mark for his 17 years of service to Trinity Mirror.  I am sorry to see him leave and he will be greatly missed. However he is moving on to develop his career in sports marketing and mass participation events about which he is so passionate and we wish him every future success."