14 July 2014
Monday Moves: Havas Lynx, Roland Dransfield PR, Lakestar McCann and more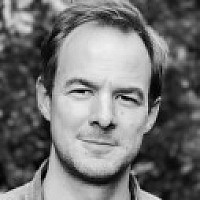 Each week, Monday Moves collates all the recent job-related news on Prolific North, as well as running through all the new opportunities on our job board. 
The big news on the jobs front last week was that the BBC is to move a further 220 roles at its MediaCityUK base in Salford.
Around 120 Future Media and 102 Technology roles will switch from London during 2015, taking the tally of BBC staff in Salford to over 3,000.
Hilary Martin will lead Northern drama for the BBC
On the appointments front, the the corporation has also appointed a new head of drama in the North, and in Altrincham, Factory TM has brought in a new producer.
Elsewhere, the former sales, marketing and e-commerce director at Thomas Cook has taken a new senior marketing role at Morrisons, while McCann Manchester has added to its strategy and insight team.
Havas Lynx, the healthcare communications group, has three opportunities going at its Manchester office. Its mobile team has a vacancy for a Mobile Developer who ideally has commercial experience with iPhone and iPad apps, and you should expect to know something about XCode4, Objective-C, interface builder, UIKit and other Cocoa Touch frameworks.
It's also looking for a Senior Medical Writer who will be client-facing and a Creative who should be confident of creating "incredible pieces for print and digital".
Roland Dransfield PR is recruiting for two roles - an Account Director with experience in property and legal and an Account Executive/Senior Account Executive. Both will be based at its Manchester office.
Lakestar McCann has three opportunities this week - it needs an SEO Account Manager with previous agency experience, a PPC Account Manager and an Account Executive.
An "ISP, technology and connectivity services business" in Manchester is after a Marketing Manager who is experienced in everything from copywriting and social media campaigns to exhibition/customer seminar design. The successful candidate will be handed a competitive salary, phone, laptop and bonus, among other perks.
An agency in Manchester needs an "outgoing and fabulous" PR Account Director who can look after clients in the retail, leisure and hospitality sectors.
Over in Leeds, there are opportunities for a Digital Design Manager to head up a team of up to eight digital designers, while elsewhere there's an urgent opening for a UX Designer. The other new job opening this week is for a Digital Campaign Executive.
See our jobs board for all other current opportunities.