31 July 2014
Man behind London 2012 Opening Ceremony to lead Hull City of Culture programme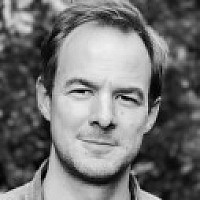 Martin Green, the man behind the London 2012 Olympic ceremonies, has been named chief executive of Hull's City of Culture programme in 2017.
Green said he hoped to deliver an "inspirational, ambitious artistic programme" for the city, which was awarded the title in November.
It intends to spend £18m on over 1,500 events in 2017, with detailed planning set to begin next year.
Martin Green
Green, who will start his new role in October, said: "I'm here because it's Hull. With its great cultural heritage and its ambition to use culture to transform perceptions of the city and the lives of local people, Hull embodies what being UK City of Culture is all about."
"As chief executive, I want to bring together the best local, national and international talent to deliver an inspirational, ambitious artistic programme that will put Hull on the map before, during and after 2017.
"It is a huge opportunity that I am determined will deliver a lasting legacy for the city and I am absolutely delighted to be part of the team."
Green, who also oversaw the torch relays ahead of the Olympic and Paralympic Games and acted as the executive producer of the Tour de France's opening ceremony in Leeds, was widely lauded for his contribution in 2012.
Rosie Millard, chair of UK City of Culture 2017, said: "Martin is exactly the kind of person we had in mind for this role, right from the start.
"We needed someone who had not only run high-profile events on a huge scale, but who also had that rare talent for identifying and conveying the true qualities of a place, the quirks, the strengths, the passions that have developed through generations to give a place its unique character."
Hull City Council claims the event could deliver a £60m windfall for the local economy and generate 7,500 new jobs.