12 June 2014
Tactical Solutions appoints new MD and management team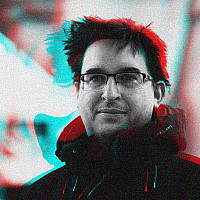 North Wales-based field sales and marketing agency, Tactical Solutions, has appointed Cathy Evans as its managing director.
It's part of a major overhaul at the firm, including an entirely new management team, new creative agencies and a new brand.
"We are confident that we are still getting the best results in the industry, but we haven't been communicating it effectively enough in the year since the change of ownership. We have always concentrated on what we do best: working with brands and retailers to grow sales on the shop floor – but now we need to tell the market about it," explained Evans.
Evans takes over from founder and CEO, Lorna Davidson who left after it was acquired by the St Ives marketing group, which also owns Amaze and Branded3.
Her new management team includes Stuart Agates from Coca-Cola Enterprises; Martin Hainey from Britvic; and marketing director Anji Adams from Muller.
Adams has recruited a series of North West-based creative and marketing agencies to promote the brand. Cube3 will handle creative and strategy; Galibier will run its PR; while Reckless New Media will be charged with digital.
"2014 into 2015 will be an intensive year of applying our methodical, results-driven focus to our own brand. We have a sustainable business model, the best people in the industry, and are well known for what we do," Adams explained.
"Our team of full-time, experienced retail experts use a mix of technology, data and analytics, and old-fashioned, solid shop floor relationships to come up with new ways of selling more product and creating long-term growth for brands. Now it is time for us to stand out in the marketplace and proudly sell ourselves."
The company employs 280 staff and its client list includes Heinz, Innocent, Burtons and Britvic.