23 June 2014
Monday Moves: Tecmark, PushON, Kenyon Fraser, Weber Shandwick and more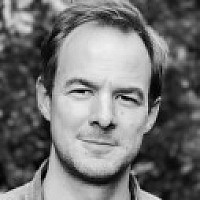 Each week, Monday Moves collates all the recent job-related news on Prolific North, as well as running through all the new opportunities on our job board.
GovToday, which recently secured another slice of investment, announced this week it had moved into bigger premises at MediaCityUK - and confirmed plans to increase its workforce by a third over the next year.
Since relocating from the University of Salford to MediaCityUK in 2012, the online publisher's team has jumped to 52 with turnover increasing by an average of 30% a month.
Plans for growth, too, at Media Agency Group, which says it hopes to bring in another 50 staff "before the end of the year". Three joined this week from JC Decaux, Eagle Eye Solutions and Kenyon Fraser.
Charlotte Bentley-Crane joined the UKFast board
The loss of 2,600 jobs at Morrisons, meanwhile, is not thought to affect marketing staff at its Bradford HQ.
Also this week, the BBC admitted that it had "more work to do" to help its MediaCityUK-based staff develop their careers.
That came after a staff survey revealed only 53% felt they could move up the ladder at BBC North.
Appointments-wise, UKFast handed a spot on its board to two senior directors, UTV Media filled a newly created senior sales role and Apadmi brought in a relationship manager.
On the jobs board this week, Tecmark is looking for a Search Campaign Manager who can plan strategies for its clients' organic search campaigns. The job is "end-to-end", it says, meaning you'll be getting stuck in with reporting and analysing as well as strategising. A big perk for the successful candidate will be a shiny new MacBook, as well as the 15th-floor views over Manchester that Tecmark's office can offer.
Staying in Manchester, PushON still has four excellent opportunities on offer: Digital Project Manager, Digital Account Manager, PPC Executive and Web Designer. All four come with a range of benefits, including 28 days' holiday, paid overtime, working day flexibility and - and this can be rare in the industry - a full hour for lunch.
And don't forget there are still some extremely tasty opportunities going in PR at the moment: in Liverpool, Kenyon Fraser needs an account manager and two account executives, while in Manchester, Weber Shandwick has a number of vacant roles and JAMpr is after an Account Manager or Senior Account Executive.
For all latest opportunities, see our jobs board.