09 May 2014
Rugby Football League signs up Tyrrell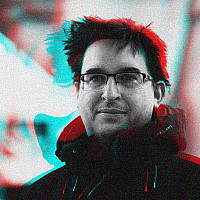 Paul Tyrrell has taken up a second major consultancy role in the matter of days, with the announcement that he is to advise on PR and corporate communications for the Rugby Football League.
The former head of external communications at BBC North is also advising Glasgow Rangers.
He will be working with the First Utility Super League, supporting the newly installed general manager, Blake Solly.
"This is an extremely exciting time for the First Utility Super League and it is a real honour to be appointed as general manager," said Solly.
"This season we have seen a significant increase in the television viewing audience, sell-out crowds and new sponsors joining the Super League.  The appointments of marketing director Mark Foster and Paul Tyrrell, with their experience and success in marketing and communications, ensures we are best placed to capitalise on this momentum."
The RFL in Leeds is currently in the process of recruiting a commercial director to replace James Mercer.