28 April 2014
Senior changes at Trinity in the North of England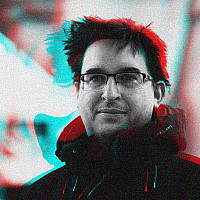 Trinity Mirror has made a series of changes to its management team in the North of England.
This will see Chris Walker, the managing editor of the North West region become senior managing editor for regionals.
Eamonn O'Neal, the managing editor at MEN Media will now have responsibility for the North East region, with the new job title, deputy managing editor for regionals.
Michael Greenwood
It comes following the promotion of Michael Greenwood to executive editor, Trinity Mirror group.
Greenwood will take responsibility for "championing the development of content sharing" across regional and national brands. He'll also implement the provision of law training for all editorial staff and deliver "masterclass reporter training" to regional teams.
He's been at the Mirror Group for 17 years, originally as a trainee journalist, following a foundation course in Newcastle, before joining the Daily Mirror's investigations team. He later became assistant news editor and later deputy news editor.
He will now sit on a newly formed managing editor team alongside Walker and O'Neal to ensure "legal compliance and content provenance are maintained to the necessary standards."