13 March 2014
Former senior marketer at Boohoo and JD Sports joins Chums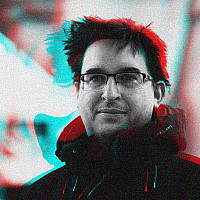 Antony Eden, who was previously head of digital marketing at boohoo.com has joined Merseyside clothing retailer, Chums.
As head of marketing, he'll be helping the firm to develop its digital offering and engaging internet users aged 60 and over.
"The fashion industry is focussed the younger end of the market, but more and more baby boomers are comfortable shopping online now, and there is a big opportunity for us to capitalise on in this," he explained.
"Using my experience of driving rapid growth at Boohoo, I believe Chums can both increase its customer base while at the same time bringing down the average age of our customer".
"Chums is a business that was built on a direct mail catalogue model, one that remains successful today and we have no plans to change this. Instead I want to grow both this and our online offering."
In his 2 years at boohoo.com, Eden led a team of more than 30 staff, covering CRM, online marketing, social media, PR and creative. He oversaw its launch internationally and helped it become the UK's second largest fashion pureplay. In 2013, he was named head of digital marketing and development at JD Sports Fasion PLC.
"I'm delighted to have Antony on board. He brings a wealth of experience to the company and has a great track record for growing businesses. We're gearing up for growth and I'm excited about Antony taking Chums forward," added Graham Rubin, owner and founder of Chums.
The company has recently invested in an automated warehouse and new telephone system to target "significant, scalable growth."