11 February 2014
Yorkshire Business Insider's Pindar moves into PR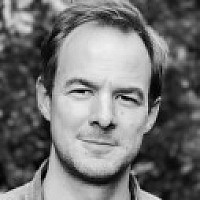 Ben Pindar, deputy editor of the Yorkshire Business Insider, is to leave the monthly title to become communications director at Harrogate PR agency Northern Lights.
Ben Pindar
Pindar will start his new role next week after 18 years in journalism. Before his three years with Insider Media, he worked as a production journalist with various Northcliffe Media titles and also had stints at Teletext, PA and the Cambridge Evening News.
Speaking to Prolific North, Pindar said it was a mixture of a "good opportunity" and the chance to put his business experience into practice that convinced him to make the move.
His new role will combine new business development, account handling and social media.
Northern Lights, which also has an operation in Dubai, was founded in 1989 by former Ernst & Young director Victoria Tomlinson.