24 February 2014
Senior promotions for Branded3 trio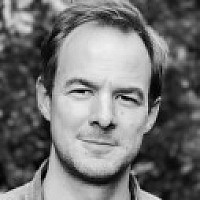 Leeds agency Branded3 has strengthened its senior management team with three internal promotions.
Former head of search Tim Grice has been promoted to director of search, with responsibility for driving search strategies for key accounts including Ladbrokes and Virgin Holidays.
Patrick Altoft, previously director of search, has been promoted to director of strategy, widening his remit to clients' overall digital strategy.
Finally, Matthew Jackson has been promoted to chief search strategist, where he'll be responsible for overseeing future-proof search strategies across the business.
CEO Vin Chinnaraja said: "These promotions are instrumental to the strengthening of Branded3's senior management team, as we place a stronger emphasis on strategy services for our clients.
"It's extremely important that we have a strong, senior team in place to effectively service our growing client base. Plus, with the agency's international expansion plans for the future, it's vital that we have a solid management structure in our UK head office."
The agency, which was acquired by marketing group St Ives for £10.7m last year, is also looking to appoint two heads of search "in the near future".