11 February 2014
Briscall appointed managing director of A&P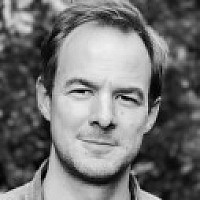 Clare Briscall, formerly planning and research director at Madhouse Associates, has been named the new managing director of Lancashire agency A&P (Ainsworth & Parkinson).
Briscall, who has over 20 years of agency experience including spells at BJL and Connectpoint, has been brought in to head up the 50-strong team spread between Preston and London.
Clare Briscall
She said: "The chance to work with such a passionate and committed team, not to mention a great roster of clients, was simply too good an opportunity to resist.
"I am looking forward to helping A&P realise its full potential, while continuing to nurture the strong client relationships that are at the heart of this fabulous agency.
"Maximising clients' return on investment will continue to be a priority, and the wealth of talent and expertise we offer puts us in the enviable position of being able to add value to their businesses at every touch point."
Briscall's newly created role will take on the responsibilities previously split between founders Tony Ainsworth and Tim Parkinson and the other board directors, Chris Walton and David Daglish.
Tony Ainsworth, A&P's chairman, added: "Bringing in an experienced talent like Clare will allow myself and Tim Parkinson to focus our energies on growing the business, while freeing up the directors to focus on our existing clients. Her appointment heralds the start of an exciting new chapter for A&P."
Founded in 1990, A&P specializes in film, brand, digital and creative communications solutions with clients including DAF Trucks, Breville, Speedy, Redrow, Turtle Wax, Greene King and Princes.