24 February 2014
Blamire appointed managing director of First Internet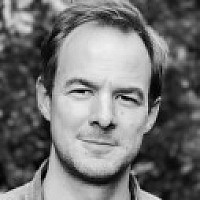 Cheshire agency First Internet has appointed business growth and digital expert Richard Blamire as managing director.
Blamire brings over 22 years' experience and has worked with clients including McDonalds, BT and the NHS. He's previously worked for Euro RSCG Riley and The JDA Group and for the past few years has run his own digital consultancies.
Richard Blamire
He said: "I'm extremely excited about joining First Internet. The move represents a new challenge in helping to drive a well established, respected new media agency forward.
"Our plans for growth include exploring new market segments, targeting major household names and blue chip businesses. First Internet has the heritage and pedigree to aim high and I'll be ensuring that the company infrastructure is in place to facilitate this level of growth.''
The agency, which has recently won a number of new clients including PZ Cussons, has also appointed Wayne Berry as digital marketing consultant. He's previously worked for Kudos Web Design and The Web Marketing Group. Also joining the agency are Matthew Higgins and David Burton as junior account managers and John Burgess as junior developer.
First Internet's founder, Stephen Alexander, will now become chairman. He added: "We're thrilled to have Richard on board. His fresh ideas, drive and management skills are the perfect complement to our expanding team. Having experienced a number of client wins and a significant recruitment boost, it's exciting times ahead for First Internet."