28 October 2013
Deeley joins Amaze as creative strategy director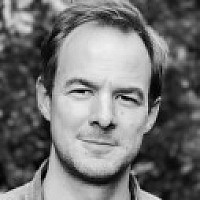 James Deeley has joined Amaze as creative strategy director from London agency TH_NK.
Deeley, who has also held roles at Conchango, OgilvyOne, LBi and Framfab, will report to chief strategy officer Rick Curtis.
James Deeley
He said: "When considering my next role I was looking for an ambitious and forward-thinking consultancy, and Amaze made what should have been a difficult decision really very simple.
"I'm excited to be here and happy to be a part of the future of the consultancy."
Deeley has worked with brands including ASICS, American Express and Sony PlayStation over a 15-year career.
Curtis added: "Our passion lies in helping organisations break new ground in the digital space and with James' expertise, we will be able to better our offering, as we constantly look to push boundaries and achieve more ambitious results on behalf of our clients."
Amaze, which has offices in Manchester and Liverpool, has recently completed briefs for ODEON and Pizza Hut.