22 July 2013
Hat-trick of new hires for Access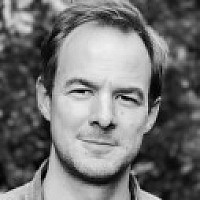 Access Advertising has added three new members of staff.
Lauren Jackson and Rob Goodswen have joined the Manchester-based agency's account management team, while Nathan Czachur has taken up a position with the development team.
(l-r) Rob Goodswen, Lauren Jackson and Nathan Czachur
Account director Jackson moves from Marketecture and has previously had spells at Delineo and Plumbs.
Recent Salford University Design Futures graduate Goodswen will take on a social media role, while MMU graduate becomes a junior developer.
Simon Landi, managing director at Access, said: "I am delighted to announce the new additions to the team. Lauren's comprehensive marketing experience will be integral in cultivating agency's growth, while Rob and Nathan are vital new additions that are already learning the ropes.
"We are a growing marketing agency and we want to ensure we provide the best quality work to suit the needs of our clients. Bringing in Lauren, Rob and Nathan reflects our agency's adjustments and ambition in our ever-changing industry."
Access recently won a long-term contract with the Welsh Government and has also picked up briefs from children's charity Variety and Salford Community Leisure.