18 June 2013
New Frontier for PR pair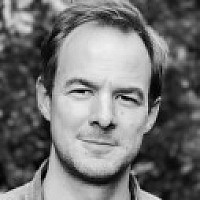 Social housing specialist Frontier Public Relations has made two new appointments.
Bobbie Hough joins the Manchester-based agency as a senior account manager from IPB Communications, while Liz Smith moves from Poole PR to become an account manager.
Liz Smith, David Innes-Edwards and Bobbie Hough
Hough said: "It's great to be part of the team at Frontier PR. The company is already hugely respected in the housing sector and has big ambitions for the future. I'm looking forward to helping Frontier fulfil those goals."
"Frontier has a very positive entrepreneurial spirit and I can't wait to get stuck in to some exciting projects," Smith added.
The additions come after the B2B agency won two new clients, Housing Partners and Hexagon Tower science park.
David Innes-Edwards, managing director, said: "I'm delighted to welcome Bobbie and Liz to Frontier, and really excited to introduce people of knowledge and experience to the team.
"This year has been fantastic for the agency, and with the introduction of new clients and some very interesting projects coming forward in the near future, I'm sure both Bobbie and Liz will play a big role in continuing our successes."
Other Frontier clients include Mobysoft, Salix Homes and Think Ahead Stroke Group.