07 May 2013
Volp-Fletcher sets sail with new Regatta role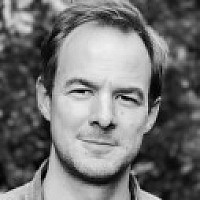 Manchester-based clothing brand Regatta has appointed a new PR manager.
Jemma Volp-Fletcher joins from Liverpool agency Think Publicity, where she headed up the company's PR division.
She said: "Regatta is an extremely successful brand; it has a rich entrepreneurial history and is held in high regard by both trade and consumers for its quality product at affordable prices. I am very excited to begin my next adventure with Regatta."
Volp-Fletcher's role will cover media relations, sponsorship and social media across Regatta's international sales offices, as well as working with The Green Row and Saatchi & Saatchi, who are currently undertaking a brand positioning exercise for Regatta.
Jo Hawkins, marketing director at Regatta, added: "Jemma is very welcome at Regatta and we are looking forward to drawing on her brand and lifestyle experience to shape our continued consumer focus."
Gill Russell, Regatta's former PR Manager, is now internal communications manager.