22 May 2013
New Yorkshire title appoints style specialist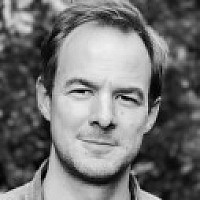 Yorkshire publisher Digital Space has appointed Jill Wanless as beauty and fashion director of its soon-to-launch iLove magazine.
Jill Wanless
The new 100-page monthly glossy will be posted to an initial list of 700,000 people when it launches in July, with readers then able to download an app that will allow them to access multimedia content via adverts and images placed in the print magazine.
Wanless joins iLove after a career in the style industry that spans The Guardian, Grazia, Elle Girl and The Sunday Times.
She said: "iLove is set to turn the industry on its head. By using advanced data profiling, we have developed a very detailed picture of our reader that informs the content we are developing. The interactive nature of the content will bring a whole new experience for readers."
Digital Space, based in Ilkley, was set up in 2011 by brothers Alex and James McIntosh and Adrian Fleming.