05 March 2013
Marketing specialist takes over at Benenden Health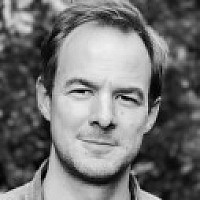 A marketing specialist has been appointed as the new chief executive at York-based Benenden Health, as the mutual gears up for a period of rapid growth.
Marc Bell moves up from marketing and business strategy director to replace Ken Hesketh, who has stepped down after four years in charge. Previously Bell has had senior roles at The Co-operative, Carland.com, Teletext and EasyGroup.
Until last year, Beneden membership was only available to the public sector as well as staff from organisations "whose aims and objectives are compatible with the society".
However, at Benenden's 2012 conference this membership criteria was removed, giving it the potential to dramatically increase its market share. Benenden has around 600 staff altogether and provides health cover for more than 900,000 people.
Bell said: "It has been an exciting few months to be at the forefront of our major rebrand, and the outcomes so far have been very encouraging to see. Now I welcome and relish the chance to be at the helm as I look to develop on a business-wide level the important work of my predecessor Ken Hesketh."
Benenden was founded 108 years ago to provide treatment for postal workers who were suffering from tuberculosis. It rebranded in January and has launched a major marketing strategy, including its first ever prime-time TV advertising spot.
Bell added: "In 2013 we are anticipating revenues not far short of £100m, and with that, goes a significant responsibility for protecting and growing the value of our mutual community.
"With the macro-economic pressures the country is facing, it means options to supplement health cover with affordable schemes like that provided by Benenden Health will become increasingly important. This could mean a massive growth opportunity for the organisation."