11 July 2017
Steamhaus appoints business development manager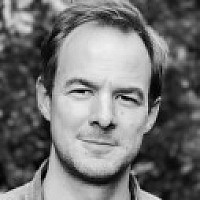 Cloud consultancy Steamhaus has appointed a new business development manager.
Laura Bailey will focus on building relationships with start-ups, digital and creative agencies, online retailers and businesses running high traffic websites.
Laura Bailey
She joins from Melbourne Server Hosting, having previously worked in sales and business development for businesses including Harbrook and Actinic Software. She also ran her own web design and IT consultancy for seven years.
"In a company as exciting and innovative as this, the possibilities are endless," she said. "The company culture was also a massive draw, with its close-knit team and focus on customer care."
Based in Manchester, Steamhaus was launched in 2015 by Daniel Keighron-Foster, former managing director of Melbourne Server Hosting.
The company works with clients including Perkbox, AX Paris and DueCourse, and has partnerships with leading public cloud providers AWS (Amazon Web Services), Google Cloud and Microsoft Azure.
Keighron-Foster added: "We're delighted to welcome Laura to the team. Her passion for high-growth businesses, along with her expertise in sales and business development, make her the ideal fit for Steamhaus."