20 January 2017
Jobs of the Week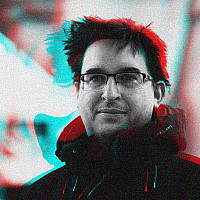 A round-up of some of the most recent opportunities listed on Prolific North.
Business Development Manager - McCann Manchester
Location - Cheshire/Greater Manchester
McCann are seeking a a highly driven business development manager, who'll be responsible for the creation of significant new business and growth opportunities on an ongoing basis across a number of sectors and marketing disciplines.
More job opportunities at McCann Manchester:
Business Development Executive
Digital Growth & Sales Manager - Hyper Island
Location - Greater Manchester
Salary - £40-£50k
You'll be leading the sales and marketing work across Hyper Island's UK hub. This will include attracting traffic from around the world and converting that into sales leads. You should be commercially astute and a digital marketing superstar. The role is based in Manchester, but there will be regular travel to London and Stockholm.
Senior Front End Developer - Carbon Creative
Location - Greater Manchester
Passionate about design and technology, you'll have great front-end skills and a love for design and usability. You should have at least 3 years commercial agency experience.
Account Manager - Triangle PR
Location - Greater Manchester
Salary - £20k-£32k
You should have a minimum of 2-3 years' agency experience and excellent writing ability. The successful candidate will work alongside an account director and get involved in new business activity, put together proposals and present at business pitches.
For all latest opportunities, see our jobs board or follow @prolificjobs.