05 December 2016
Wandisco appoints two new board members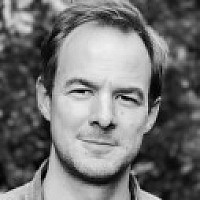 Sheffield-based software developer Wandisco has announced the appointment of two board members.
Erik Miller has joined as chief financial officer on a full time basis, while Karl Monaghan has been hired as a non-executive director.
The appointments follow upheaval in the autumn when founder David Richards announced he was stepping down on September 29 - but a week later returned, with chairman Paul Walker and non-executive director Ian Duncan leaving instead.
CEO David Richards
Miller has rejoined the company on a full time basis having held the role of interim senior vice president of finance at Wandisco since October following the move of his predecessor to Just Eat.
He was CFO of Envivio, Inc, a NASDAQ-listed, multinational software-based video processing company between 2010 and 2016.
Monaghan is currently managing partner at Ashling Capital LLP, and has also worked for Robert W Baird, Credit Lyonnais Securities and Bank of Ireland.
CEO Richards said: "We are delighted to welcome Karl to the Board of WANdisco and believe he brings a good combination of advising high growth companies alongside extensive UK capital markets exposure.
"His appointment, along with the return of Erik Miller as full time CFO and Board Director is a strong statement of intent by WANdisco as we look to aggressively grow our business in the medium term."