10 November 2016
Jobs of the Week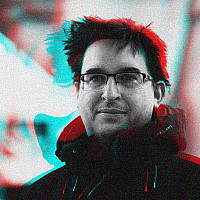 A round-up of some of the most recent opportunities listed on Prolific North.
Culture & Trends Consultant – Consumer Insight agency - Join The Dots
Based Manchester
Salary up to £27k
Part of the Culture & Trends Team, you will have a passion for culture, people and brands with an interest in consumer trends and international markets. You should have a 2:1 degree and ideally experience in cultural studies, anthropology, ethnography or semiotics. Closing date is 1st December
Glued Films - Business Development
Based Altrincham
You will be working closely with the company's directors to identify potential opportunities, build new relationships and networks and expand existing ones. You would ideally come from an agency or media sales background and have some knowledge and contacts within the sector.
It could suit someone wanting to work part-time.
Manchester Jazz Festival - Marketing Manager
Based Manchester
This part time role, will see you lead on marketing strategy throughout the next stage of the event's evolution. You'll be working alongside the artistic director, director of development and operations. The deadline for applications is 28th November.
Global - Marketing Executive
Based - Manchester
Salary - £24-37k
You'll be supporting the Group's regional marketing managers and head of regional marketing across the North West and Yorkshire. You'll develop locally focused campaigns to drive brand awareness, as well as making national campaigns locally relevant.
Clients First - Head of Design and Sales Executive
Based - Macclesfield
These two roles will see you working at the agency's Macclesfield office, alongside a team of 18.
The Head of Design will have agency background and be waiting to step up and help a young agency "compete with the bigger boys."
The Sales Executive role is to support the new business operation within the agency, reporting to the managing director.
Buxton Festival - Development Director
Based - Buxton
Salary - £35k-40k
One of the country's leading arts festivals is looking for a development director to devise and implement an income generation strategy to deliver objectives in line with its strategic plan. You'll oversee all aspects of its fundraising programmes across corporate sponsorship, trusts and foundations, individual giving and legacies.
Carpe Diem - Senior Designer / Lead Designer
Based - Warrington
You'll be more than "just a designer" and will get the opportunity to lead the creativity of projects from conception to delivery. You should have an understanding of MVP and MMP projects and it's helpful to have some experience of branding and creating brand messages.
James Fisher & Sons PLC - Marketing Executive
Based - Knutsford
James Fisher and Sons is a global provider of marine services and specialist engineering services and is looking to recruit a marketing executive. You should be educated to degree level or equivalent Chartered Institute of Marketing qualification and of B2B marketing and/or business experience. You should also have SEO, CMS editing web content generation experience.
Fishtank Creative - Account Manager
Based - West Yorkshire
You'll be working out of the agency's creative design studio in Mirfield and be responsible for overseeing a number of key accounts. You should have at least 3 years' experience in a web/design/marketing agency, implementing strategic campaigns and have a personality to quickly establish effective relationships across all clients. You should also have good knowledge of marketing analytics and Microsoft packages.
Creative Concern - Head of Digital
Location - Manchester
Salary - Circa £30k
As head of digital, you'll report to the managing director and work with the senior team on a day-to-day basis. You'll lead the digital function of the company and ensure its web and digital services are delivered profitably and to a high standard of quality and creativity. The role also includes generating new business; managing complex web projects; and line-managing a small team of developers.
Moneta - Social Media Manager

Based - Manchester
Salary - £35k-40k
Working out of the agency's city centre office, you'll be working in its sports betting business. The company has a portfolio of 50 websites and is part of the Betfred Group. you will be managing a social media team, devise and execute strategies and plan, implement and manage a social media budget. You should have a strong understanding and passion for sport.
Digitl - Account/Project Manager
Based - Manchester
Salary - £25-30k, £25k-30k plus commission
You'll be responsible for the day-to-day management of key accounts, including planning the implementation and execution of projects, account development, client coordination and relationship management. You should experience of Magento, eBay and Amazon, but "personality and attitude" is key. There's no hierarchy, "no egos or superiority complexes."
Black Dog Ballroom / The Liars Club Group - Marketing Executive
Based - Manchester
Salary - £19k-24k
You'll be working alongside venue management, corporate sales and a PR agency in the role, reporting to the businesses owners. You'll love Manchester's bar and restaurant scene and champion the brand's values. You'll be driving and managing events in the venues and managing the firm's marketing materials
Igniyte - Senior Account Manager / Account Director
Based - Leeds
Salary - £25k-38k
You'll be joining a leading reputation management company, based in Leeds city centre. You should have a strong digital marketing background; strong account management skills; and excellent written and verbal communication skills. Responsibilities include client project direction, strategy and progress and briefing and managing all work-streams with the wider team.
Modern Designers - Account Manager
Based - Manchester
Based out of the Manchester design studio, you'll be working across branding, campaigns, retail and exhibition design. You'll have an appreciation of good design and experience of managing complex creative projects.
For all latest opportunities, see our jobs board or follow @prolificjobs.