02 November 2016
Former head of Tech North takes up role with Co-Op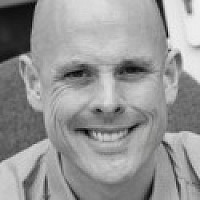 Claire Braithwaite, the former head of Tech North, has become partnerships and ventures consultant for the Co-Op.
Braithwaite resigned from Tech North in January, just months after the government-backed agency was formally launched.
Mike Bracken, the Co-Op's chief digital officer, said: "Digital is integral to the way we do business and we've translated our digital approach into four key elements - products, platforms, members and ventures. Opening up to the digital economy, especially in the North, is key to delivering on this.
"Who better to support us in doing this than Claire. Along with being the founder of an award winning online retail platform and work in the tech for good and impact investment space, Claire has been instrumental in driving attention and investment in the digital economy in the North for some time, with roles as tech advisor to the Manchester Growth Company and as the first head of Tech North."
When Braithwaite resigned from Tech North, she said: "I'm very proud to have been at the forefront of the launch of Tech North, which is a vital initiative to ensure the continuing development of the tech ecosystem across the North of England.
"I will continue to support both Tech North and the technology sector in the North of England in my new role that I will announce details of in the near future."