11 August 2016
New head of digital at Just PR and Marketing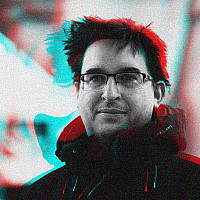 Bradley Agnew has joined Manchester's Just PR and Marketing as its new head of digital.
He joins from cost management consulting firm, Smith Bellerby, where he was head of sales and marketing. The entrepreneur founded his first company at the age of just 14, working on digital marketing for SMEs and start-ups.
"Bradley is a great addition to the team at Just PR & Marketing. His enthusiasm and experience will be of exceptional value to our client base whilst navigating the digital arena and assist them to get the best possible return on their investment in digital marketing," said founder, Justine McGuinn.
"As Just PR & Marketing grows organically, we continue to focus on giving clients that personal touch which they've come to value over the years. Demand for our service continues to grow and Bradley's expertise will support its delivery and simultaneously enhance our digital offering to clients."
His arrival comes with McGuinn stating that the agency has doubled its turnover year-on-year since 2012.
"I look forward to working closely with Justine as we continue to grow and further raise our profile in the North West and across the UK. Justine has earned an enviable reputation for her track record in PR, and together we aim to provide a cutting-edge digital service to match," stated Agnew.
The company has also rebranded, with a new website and logo, designed by Mr Charles Design. The white space between the J and the U is intended to symbolise an arrow, partly to signify growth, but also as a nod to the traditional Granada Television logo.