18 April 2016
Reading Room's Peate to lead digital at the Business Growth Hub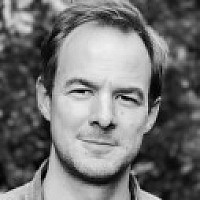 Business Growth Hub has appointed Katie Peate as head of digital, creative and technology (DCT) growth.
Peate joins the Hub from digital consultancy Reading Room, where she was the youngest person to be appointed to the managing board of directors. She has delivered creative strategies for the Arts Council England, Big Lottery Fund and University of Manchester and was voted in the top three of The Drum's digital '50 under 30'.
Katie Peate
At Business Growth Hub, part of the Manchester Growth Company, she will manage three teams with specialists in using technology for business growth and the DCT sectors alongside the Hub's digital transformation project team.
The digital growth team supports Greater Manchester businesses to develop their digital strategies, embrace innovation and use technology to grow. The dedicated D, C & T team focuses on companies within those sectors to create business plans, access finance and enter new supply chains.
Peate said: "As digital technology evolves and becomes more prevalent, the possibilities grow exponentially. Manchester is a renowned leader in technological innovation and SMEs are the lifeblood of this sector. The wealth of experience and talent at the Hub is incredible and I'm thrilled to join the team at this exciting time."
Richard Jeffery, director of the Business Growth Hub, said: "Katie is an exceptional talent with an excellent understanding of the digital landscape. She has achieved a great deal already and with her expertise, the Hub will continue to deliver outstanding support in the digital, creative and technology space."