03 September 2015
CTI Digital owner strengthens board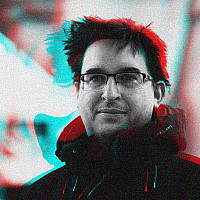 The Paperhat Group, which acquired CTI Digital earlier this year, has added to its board.
Steffan Williams takes up the role with immediate effect. Starting out in the City, he went on to found the Publicis-backed Capital MSL, before joining Finsbury last year.
"Tim Peppiatt [CEO] and I enjoy a long history so it has been enjoyable witnessing Paperhat's impressive growth, albeit from a distance. Tim is leading the Group through a very exciting period of change and I couldn't be more delighted that, as a non exec of the business, I can now be part of this growth from the inside," he said
"The Paperhat board has a clear, focused vision and the Group companies are led by the type of ambitious, entrepreneurial management I find very stimulating as colleagues. I look forward to making a contribution to this impressive team."
The Group acquired CTI in a "multi-million pound" deal in January, with its group integration direction, group managing director and Peppiatt joining the digital agency's board.