21 July 2015
The Mothership Group appoints former Cadbury and Kraft executive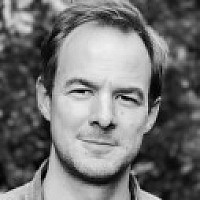 The Mothership Group has appointed former Kraft sales director Dave Pogson as a non-executive director.
Pogson joins the Liverpool-based company with a brief to support the board with strategic planning as well as strengthening trade contacts.
Dave Pogson
As well as Kraft and Cadbury, Pogson also spent over a decade at Coca-Cola. He currently runs his own business consultancy on the Wirral.
Lorna Davidson, CEO of The Mothership Group, said: "We're delighted to welcome someone of Dave's calibre on board, we feel his extensive sales experience will help us to expand on our existing pool of trade contracts as well as supporting us in continued development and growth of the company strategically."
Having sold her field sales and marketing company Tactical Solutions to the St Ives Group in 2011, Davidson founded The Mothership Group last year.
It comprises a number of start-up "disruptive" businesses, including online recruitment platform Red WigWam, talent development business FMCG Talent, pet gift service Jammy Pet and retail service My Perfect Shop.
The group said its directors were planning to invest in and launch more companies.