05 May 2015
Three new staff for Corporation Pop as demand for app development grows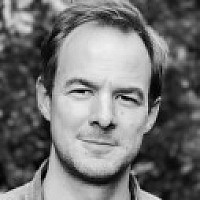 Corporation Pop has hired a technical project manager after an increase in demand for app and software development work.
Sarah Clarke-Nevett, who joins the Manchester agency from Magma Digital in Preston, will manage the delivery of software projects for desktop, mobile and web devices.
(l to r): Sarah Clarke-Nevett, Marta Niemczynska and Caius Eugene
She started her career as a software engineer specialising in PHP and database development before moving into project management and is now a qualified Scrum Master, a specialist in agile software development.
Corporation Pop has also recently welcomed Caius Eugene and Marta Niemczynska to its digital team.
Eugene, previously lead developer at Clicks and Links, joins as applications developer while Niemczynska has been appointed as a 3D designer, having previously worked at Modern English.
Both will be working with avatar-based therapy software ProReal, among other clients.
Managing director Dom Raban said: "We are working on increasingly complex projects that demand dedicated teams with very specialist skills.
"In the last year we've seen our team double in size and our latest recruits will be invaluable in helping us to deliver some of the very exciting projects that we're currently working on."