30 October 2014
RetroFuzz appoints Mosley from magneticNorth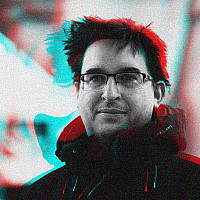 Ray Mosley has joined RetroFuzz as its new creative lead.
He is one of two new additions at the Manchester digital agency, which over the last 12 months, has doubled its head-count.
Mosley was senior experience designer at magneticNorth for more than 5 years and in the new role, he will be working on its brand websites, including The Rolling Stones, Lady Gaga and adidas as well as developing its joint venture products, albumcards and Lanyard.
"This is a great opportunity for me and I'm really pleased to be a member of the RetroFuzz team. I've long been an admirer of their work and since joining I have discovered lots of the brands and bands I love are actually clients – a great motivator," he explained.
"In recent years, my own career's focused on how digital can play a major role in shaping people's everyday lives. The music, fashion and lifestyle sectors offer some of the best opportunities to bring new design thinking, create new business models and drive innovation. My personal ambitions in delivering those are definitely echoed by the RetroFuzz team."
Another new recruit is Amanda Johnson, a former BBC user experience designer. Meanwhile Lauren Shanks has been promoted to the head of operations role.