04 August 2014
TeleData appoints chief executive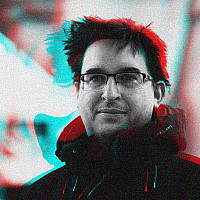 TeleData has appointed Shaun Wilcock as its new chief executive officer.
Shaun Wilcock
He joins the Manchester-based colocation and data centre service provider from Reliance, where he was head of technology.
"I am thrilled to be joining TeleData at such a pivotal moment in the company's history. It is my ambition to leverage the recent investment to accelerate growth and develop new service offerings," he stated.
"A key component of meeting this ambition is to define a type of business environment and culture that offers a unique proposition to new and existing customers."
Over the last 18 months, there has been a £3m investment into the business, primarily into its data centre infrastructure. Wilcock's arrival is the latest in a series of senior appointments to its board.
"It is absolutely essential for us to recruit such a high calibre of individual in order to achieve our substantial growth objectives and to capitalise on the huge investments we have made recently," added Matt Edgley, sales director.