27 August 2014
Tecmark acquires Sportbox Media - and founder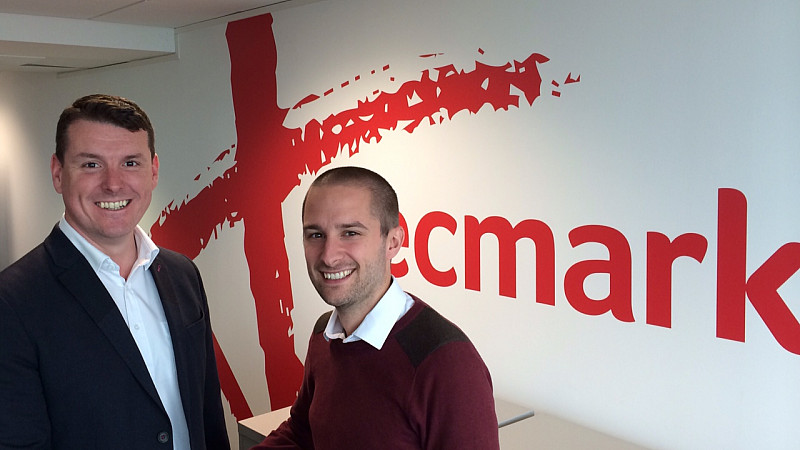 Richard Heyes and James Gordon
Manchester's multi-screen marketing agency, Tecmark, has acquired digital sports brand, Sportbox Media. The acquisition also includes Sportbox Media founder, James Gordon, to continue running the brand.
Gordon, a journalism graduate, first cut his digital agency teeth at Fast Web Media, working primarily on their Carling account and also owns and operates leading rugby league website, www.loverugbyleague.com.
In the four years since he founded Sportbox Media, the company has built up a six figure turnover.
Gordon said he was thrilled about the opportunity presented: "From my first meeting with Managing Director, Richard, I was excited by Tecmark's plans and offering. It's a huge boost for Sportbox to continue operating with Tecmark behind it and I'm looking forward to contributing to Tecmark and its growth."
Sportbox Media offers website, content, social media and PR services for the sports industry, and boasts a portfolio of clients such as sports clubs, brands and retailers including Bets of Mates and Rhino Rugby.
Tecmark MD Richard Heyes, adds: "This is a great acquisition for Tecmark. James has already built a great portfolio of clients and we're looking forward to enhancing that portfolio and offering with Tecmark's services and resources. James will be a great addition to Tecmark and brings with him a wealth of specialist digital sports knowledge."
Founded in 2008, Tecmark was set up by Richard Heyes and Kevin Jones with clients which include Paramount Pictures, Holiday Gems, BUPA and Saga.