04 August 2014
Allied London appoints development manager for creative and digital portfolio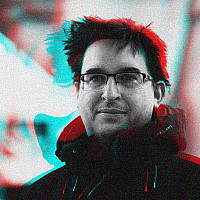 Allied London has appointed Tim Gee as development manager for its projects in Leeds and the hello brand.
New Dock in Leeds is billing itself as the new digital hub for the North, while hello includes the redevelopment of the former Granada Studios site in Manchester.
Tim Gee
"The hello project is a new vision for Allied London and is quickly becoming a culture which will facilitate the way the UK's emerging creative and corporate organisations operate and grow. I'm looking forward to taking this cutting edge working environment to the next stage," explained Gee.
"The added opportunity to my role is its ability to help realise the potential of New Dock, Leeds. Now funding is complete, we are in a better position to appoint contractors and progress the site through to physically commence work. Therefore, my role will be to attract potential occupiers and market the site to the wider market."
Gee was previously part of DTZ's corporate residential team in Shanghai, before leading its global corporate services sector in London.
"We're pressing forward with our corporate strategy, developing and improving our schemes that link Manchester, London and Leeds," said  Michael Ingall, Allied London chief executive.
"Tim has worked closely with us for a number of years and, as a result, completely understands our business and what we're trying to achieve. He was the ideal choice for this role and will be an essential part of our team in the ongoing development of our ambitious schemes at New Dock, Leeds and our new concept, hello."