17 March 2014
My Parcel Delivery hires Virgin man to take customer service "to next level"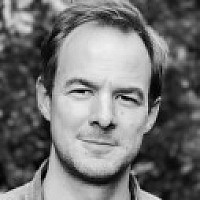 My Parcel Delivery has hired Oliver Digby from Virgin Media as its new customer service manager.
The online parcel delivery comparison website says the appointment, which comes weeks after securing a £1million investment, reflects its increased focus on customer service rather than "unsustainable" discounting.
Digby, who spent 12 years in customer service roles at Virgin Media, has been tasked with taking the Manchester-based company's customer service "to the next level".
David Grimes
Managing director David Grimes said: "In light of Royal Mail's impending price increase, the typical response of the parcel delivery market is to pursue unsustainable price cutting.
"While we are determined to remain competitive and offer an affordable alternative for parcel senders, we are going to concentrate on providing excellent customer service, which is the thing customers value even more than rock bottom pricing.
"Taking Oliver Digby from a company like Virgin – which sets the standard in customer service – is part of our plan to build a robust business that isn't dependent on winning over customers through a destructive price war."
The company, founded just over three years ago, is planning to double its staff to 20 this year with additional recruitment in IT and marketing.
Digby said: "Customer service within the parcel delivery market is at a crossroads. Customers are expecting good value for money but also the highest possible standards.
"What I will bring to the role is my passion for delivering customer service excellence and ensuring we have the right processes and procedures in place; working with not only our team but listening to what our customers want to really help bring this to life."