11 June 2013
Ex-Manchester United marketer joins Sports Direct News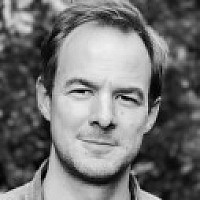 Former Manchester United marketing director Peter Draper has been hired by retailer Sports Direct to help grow its online news platform Sports Direct News (SDN).
Cheshire-based Draper left Old Trafford after seven years in 2006 to set up his own sports marketing agency Loose Lips, having previously been Umbro's European marketing director.
Peter Draper
His new role will see him advise on strategy while attracting additional sponsors for SDN, which was launched last year in a £1million joint venture with My London News.
Tony Yorke, SDN sales and marketing director, said: "Sports Direct is our headline sponsor but we're looking for potentially another 12 to 16 partners to provide sponsorship for various parts of the site.
"Peter is able to fast-track a lot of that, helping us to achieve our short-term ambitions while also supporting our longer term strategic ambition to grow the SDN brand and become a multi-channel news service."
SDN, which has its own team of journalists and recorded 500,000 unique visitors in its first live month, has ambitious aims to become one of the top three providers of sports news by 2015. It publishes around 80 stories a day across sports including football, rugby union, cricket and mixed martial arts.
Next week it is due to announce a number of celebrity columnists, as well as commercial partnerships with third party sports marketing organisations.
Oskar Thorvaldsson, SDN's managing director, described Draper as "a class act who works at the highest level" and said he was "a major coup" for the fledgling news site.
Headed by Newcastle United owner, Mike Ashley, Sports Direct said earlier this year it will hit targets of £270m underlying earnings.
It continues to benefit from the demise of JJB Sports, and bought 20 JJB stores from the administrators last year. It previously revealed that total sales had risen 14% to £31.7m in the nine weeks to March 31, with gross profits up 22.7% to £128.6m.